Nutritious Minds Trust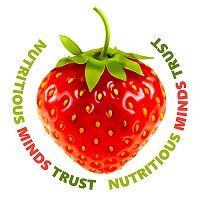 Rachel V. Gow, Ph.D is a Nutritional Neuroscientist, Neuropsychologist and Neurodevelopmental specialist with expertise in a range of mental health conditions and associative learning and behaviour differences. In addition, Dr. Gow is a Registered Nutritionist (under the category of Science).
Dr. Gow is also the founder of a non-for-profit organization called Nutritious Minds Trust. The aim of the trust is to advocate for all types of learning and behaviour differences and empower young people to reach their highest potential through psychological, educational, nutritional support and community projects focused on the Creative Arts and Music. Nutritious Minds organizes community events and workshops on Nutrition, Fitness and Mental-Health and provides a motivational platform for individuals to talk about their collective experiences living with diagnostic labels as well as sharing inspiration and the tools which enabled them to overcome tumultuous obstacles in their lives. Dr. Gow's son, who has ADHD and Dyslexia, was the driving force behind all her endeavours in the neurodiverse arena.
Dr. Rachel V. Gow is most active on Instagram and can be found @nutritious_minds
She can also be contacted at:
www.nutritiousmindsconsulting.com
LinkedIn: www.linkedin.com/in/rachel-v-gow-phd-09b68514
Twitter: https://twitter.com/drrachelvgow
Facebook: www.facebook.com/DrRachelVGow
Instagram: www.instagram.com/nutritious_minds/
Email: dr.rachelvgow@gmail.com