International Federation of Professional Aromatherapists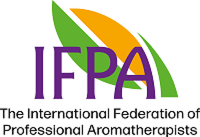 The International Federation of Professional Aromatherapists (IFPA) is one of the largest aromatherapy specific professional practitioner organisations in the UK, involved in supporting aromatherapists and improving standards of education and practice in aromatherapy.
They are now growing internationally by encouraging and supporting aromatherapy training in many other countries. The IFPA is the worldwide centre for clinical excellence in all aspects of Aromatherapy, and their worldwide membership of trained professionals provides the IFPA with its knowledge and authority. The high standards of training and the worldwide forum for members, creates a totally unique organisation influencing the practical standards of Aromatherapy worldwide as a clinical healing art.
They work closely with overseas Regional Group Leaders to achieve and maintain the outstanding standards of our clinical practitioners worldwide.
The IFPA is a registered charity in the UK. They believe wholeheartedly in the principles and philosophies of holistic health, and the promotion of well-being for the individual. These principles and beliefs are the foundations of the IFPA's aims and objectives for its members together with its strong code of ethics and practice.