The Institute for Optimum Nutrition (ION)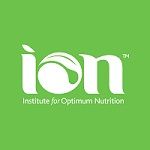 The Institute for Optimum Nutrition (ION) is an independent higher education provider and registered charity, founded in 1984. Today the Institute is the leading educational establishment in the United Kingdom for training and supporting nutritional therapy practitioners, and one of the most respected and accredited bodies of its kind in Europe.
Their mission is to educate and enthuse, instilling optimum nutrition as the foundation of health for all. They do this by graduating qualified and highly competent professionals and registered practitioners into a growing industry; though their free-to-access publications, mini-series, podcasts, and blogs; with their free and low-cost nutritional therapy clinic; and by supporting the nutrition and wider wellbeing and healthcare profession with their accredited CPD courses.