Argentina Integrative Medicine Society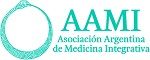 AAMI, The Argentine Association of Integrative Medicine (Asociación Argentina de Medicina Integrativa), is as pioneer organisation in Latin America .

Since 2002 the association has promoted Integrative Medicine, combining conventional and CAM practices. With more than 20 prestigious professionals representing a range of disciplines, they are a benchmark in the region.

Since 2008 they have been teaching a transdisciplinary course in Integrative Medicine at the Argentine Medical Association, the renowned University, Universidad de Belgrano, the Diplomature in Integrative Medicine as well in hospitals.