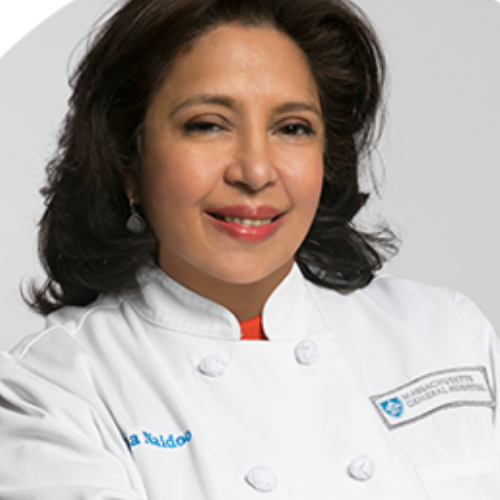 Dr Uma Naidoo
Harvard Nutritional Psychiatrist, Chef, Nutritional Biologist and International Bestselling Author
Dr. Uma Naidoo is a Harvard trained nutritional psychiatrist, professional chef, and nutritional biologist & author of the national & international bestseller: "This is Your Brain on Food." Michelin-starred chef David Bouley described Dr. Uma Naidoo as the world's first "triple threat" in the food and medicine space as the nexus of her interests have found their niche in Nutritional Psychiatry. Her book has been published in 22 countries and 18 languages.

Dr. Naidoo founded and directs the first and only hospital-based Nutritional Psychiatry Service in the USA. She is the Director of Nutritional and Metabolic Psychiatry at Massachusetts General Hospital & Director of Nutritional Psychiatry at the MGH Academy while serving on
the faculty at Harvard Medical School.
She serves as a regular media contributor at CNBC and is on the Harvard Health Publishing Editorial Advisory Board. She has been invited by the World Economic Forum to consult on their New Frontiers of Nutrition initiative.
After being one of only four US physicians to be invited to meet personally with the former HRH The Prince of Wales, now King Charles III, she was asked to lead a public health Food for Mood Campaign with the UK College of Medicine, where she serves as an USA ambassador for nutritional psychiatry.
She designed and released the first and only CME based educational program at Massachusetts General Hospital/Harvard to educate other clinicians globally about nutrition for brain health.
Dr. Uma has appeared as a Nutritional Psychiatry expert on Live with Kelly & Ryan, Today Show, 700 Club, ABC, and been featured in the New York Times, Wall Street Journal, Fast Company, Thrive Global, Harpers, Shape, Parade, Boston Globe, AARP, and more.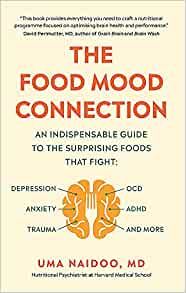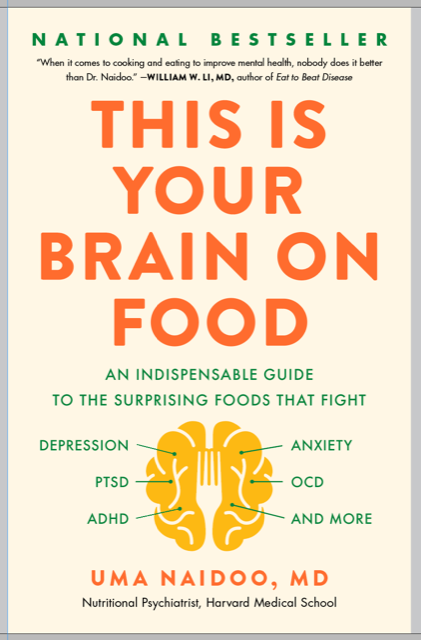 Click here to buy 'The Food Mood Connection'