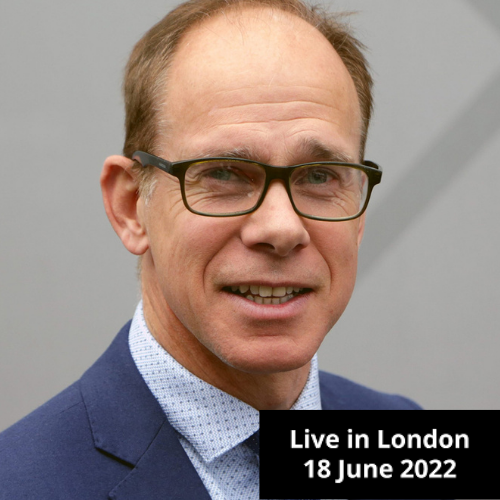 Prof Robert Thomas
Consultant Oncologist at Addenbrooke's and Bedford Hospitals, a visiting Professor of exercise and Nutritional Science at The University of Bedfordshire and a clinical teacher at Cambridge University, UK
Dr Thomas is a full time NHS Consultant Oncologist at Bedford and Addenbrooke's Hospitals, a visiting Professor at Cranfield University and a clinical teacher at Cambridge University. He is author of the book "Keeping Healthy After Cancer" and UK bestseller "How to Live", he is also Chair of the Exercise Expert Advisory committee for Macmillan Cancer Support, Editor of the lifestyle and cancer website Cancernet.co.uk and and has been awarded The British Oncology Association "Oncologist of the Year" and The Royal College of Radiologist Research Medal.
He manages patients with chemotherapy, radiotherapy, hormones and biological targeted treatments but incorporates nutritional and lifestyle strategies to enhance their effect, reduce side effects and improve outcomes and he designed the UK's first government approved course for a qualification in cancer exercise rehabilitation.
He is also head of a Lifestyle and Cancer Research Unit which designs and conducts government approved scientific studies evaluating the impact of exercise, diet and natural therapies on cancer and other chronic diseases. The scientific papers resulting from this research, conducted in collaboration with Universities in Southern California, Cambridge and Glasgow, can be reviewed online and includes the world's largest double blind randomised evaluation of a polyphenol rich food supplement (www.cancernet.co.uk/Pomi-t.htm).
Dr Thomas is patron of the National Confederation of Survivourship Charities. He is an editorial member of the National Cancer Research Complementary therapy Research Committee and National survivorship committee. He is a media spokesman for Macmillan Cancer Relief and gives live interviews for the national media including The London programme, Panorama, BBC news, radio 4 and News Night with Jeremy Paxman. He is editorial advisor for Channel 4 series The Food Doctor with Dr Pixie Mckenna and is medical advisor and regularly featured on Channel 5 news.