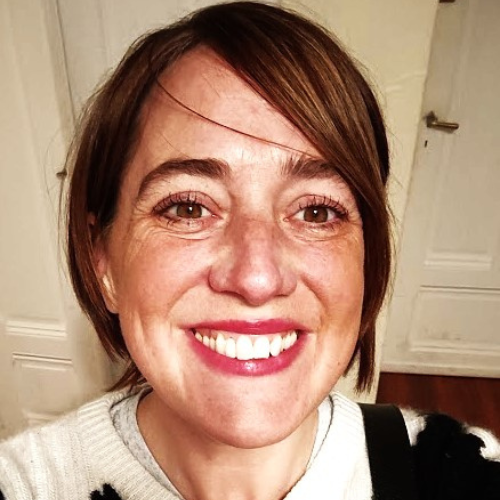 Dr Lucy Loveday
GP, Associate Dean; South West; Faculty Development, Innovation & Performance, NHS Clinical Entrepreneur Fellow. Acumen Fellow 2021 & Founder Movement & The Mind® & Resilient Young Minds
Dr Lucy Loveday: (MRCGP, PG Cert Clinical Education) is founder of Movement & The Mind®; a pioneering multidisciplinary platform showcasing the latest research from leaders in the field for the benefits of physical activity for mental health & brain development & mindfulness for human performance. Lucy is particularly interested in the benefits of nature-based activity and nature experience, for mental health and wellbeing & is a real advocate for this as a way of life. Lucy lives on Dartmoor with her young family. As a keen fell runner and wild swimmer, Lucy enjoys living life off screen as much as possible and in 2019 embarked on a self-experiment to live for a year without a smart phone! Lucy enjoys connecting with people in conversation and in the real world. Ideally in green or blue spaces!
As a qualified GP & experienced medical educationalist, Lucy has a varied and full portfolio career. Lucy was Regional Director for The British Society of Lifestyle Medicine 2018-2021 & was recently an Associate Research Fellow at the University of Exeter. Lucy has recently been appointed Associate Dean; Faculty Development, Performance & Innovation (HEE: South West) having previously worked for many years as a GP Training Programme Director and prior to that an Education Fellow.
Lucy enjoys medical writing & has published on the subject of Resilience & most recently published an article all about the evidence for Strength & Balance based exercise. Lucy has delivered bespoke Staff Wellbeing Training in various settings & enjoys public speaking.
Lucy is relentlessly passionate about using education and training as vehicles for positive social and cultural change and continues to design & develop creative programmes that translate the research evidence into accessible and meaningful action. Whilst human health improves, it does so to the detriment of natural systems. This is unsustainable. Lucy hopes that by facilitating individuals to connect with nature, they begin to feel a sense of belonging and are empowered to become agents for their own health whilst also promoting sustainable behaviours for the health of the planet.
Photo credits: Jay Williams, The Sunday Telegraph
Read a recent article where Dr Loveday provides further information on 'an immersion in nature': www.pulsetoday.co.uk/working-life/working-life/an-immersion-in-nature/