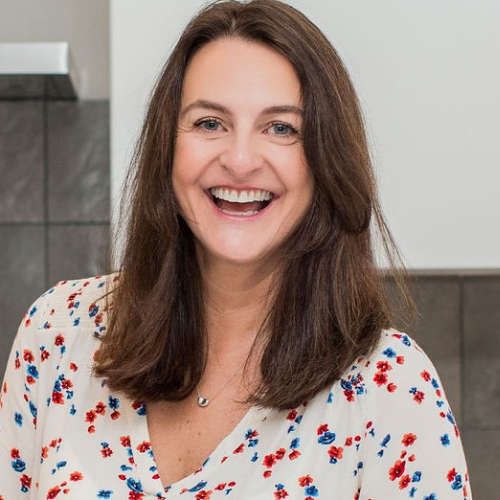 Kate Delmar-Morgan
Registered Nutritional Therapy Practitioner, and Head of Clinics at the Institute for Optimum Nutrition
Kate Delmar-Morgan BSc Hons, mBANT, rCNHC, mIFM, Registered Nutritional Therapy Practitioner, and Head of Clinics at the Institute for Optimum Nutrition
Kate is an experienced Registered Nutritional Therapy Practitioner who is heavily involved with organisations that help to shape the nutrition profession. With a nutrition career spanning 16 years, she has worked with many organisations including schools, hospitals, charities and corporates to support their nutrition education and improve their nutrition provision.
Since 2013, she has worked with the Institute for Optimum Nutrition (ION), one of the leading training providers in functional nutrition. In her current role as Head of Clinics, she helps to oversee ION's training and professional clinics as well as the Brain Bio Centre (a specialist mental health clinic).
Since 2012, Kate has also served as a member of the Professional Practice Panel of the British Association of Nutrition & Lifestyle Medicine (BANT), which acts to uphold the professional standards of Registered Nutritional Therapy Practitioners and BANT Registered Nutritionists.
Kate is an ardent supporter of integrative health and is passionate that nutrition, as a fundamental pillar to good health, be brought into mainstream healthcare. She also believes that there needs to be more done to educate and encourage people to support their own wellbeing and prevent health decline, particularly as the NHS continues to be overburdened and chronic disease increases.
In addition to her work with ION and BANT, Kate continues to work with individuals of all ages to help improve their health and performance through nutrition. She aims to assist people in their understanding of the connection between food, lifestyle and their wellbeing. Kate uses the principles of the Functional Medicine approach to seek out the underlying causes of people's health issues and provide her clients with personalised nutrition and lifestyle support, with sensible, practical, safe and evidence-based advice.
It was more than 20 years ago, whilst working in a highly pressurised role and stressful environment, that Kate became interested in nutrition. With crippling IBS symptoms, she realised that her diet was having a big impact on how she was feeling so she booked to see a Nutritional Therapist – and thus her own nutrition journey began!
Often invited to speak at nutrition-related events and to make comment in nutrition-related publications, Kate keeps up to date with the latest research and continues her studies through continual professional development and is currently completing a post graduate master practitioner diploma in eating disorders.