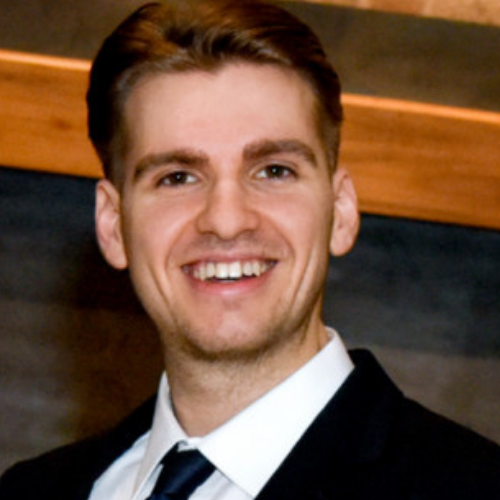 Dr Bogdan Chiva Giurca
Royal Surrey County Hospital and College of Medicine Council member; founder NHS Social Prescribing Champion Scheme
With a total of 48 national and international prizes, Bogdan is an award-winning, final year medical student at Exeter Medical School in the UK with a strong passion for medical education, leadership, public health and innovation.

Bogdan has worked as part of the National Primary Care Team as a student voice for the UK National Healthcare System (NHS) Director for Primary Care. His work has influenced national healthcare policy and has driven key changes within the Undergraduate medical school curriculum. Throughout medical school, Bogdan has contributed to several peer-reviewed publications and policy documents, including the UK NHS Long Term Plan (a 10-year roadmap for the future of healthcare), the Personalised Care Model, GP Partnership Review, as well as authoring three books, including the most recent 370-pages 'Unofficial Guide to Getting into Medical School'.

Working with a team of 5,000+ medical students internationally, Bogdan is the founder of multiple large-scale projects, including the NHS England Social Prescribing Champion Scheme (https://collegeofmedicine.org.uk/social-prescribing/), International Social Prescribing Day (www.socialprescribingnetwork.com), TalkCancer (www.tctalkcancer.wixsite.com/talkcancer ), and Medefine Education (www.medefine.org), an organisation widening access to medical school globally.

For his work, Bogdan has been offered over £100,000 in scholarships and grants, has been named Student Leader of the Year (2017), Student of the Year (2017 and 2018, College of Medicine), as well as meeting HRH Prince of Wales on three occasions and receiving an honorarium for community impact. In August 2019, Bogdan will start working as a newly qualified Doctor in London, South Thames.