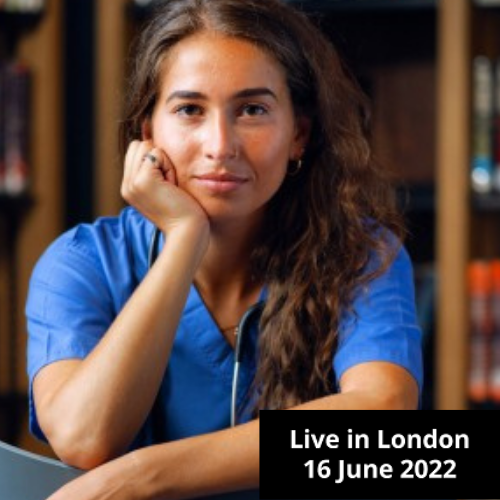 Dr Ally Jaffee
NHS Junior Dr, Co-founder Nutritank, NHS Clinical Entrepreneur & 2021 Diana Award recipient
United Kingdom
Dr Ally Jaffee is a multi-award winning NHS Junior Doctor. Dr Ally is the recipient of the BBC Food & Farming New Talent Award,The Diana Award and The Prime Minister's Points of Light Award.Ally is the co-founder of Nutritank, a hub for Nutrition & Lifestyle Medicine Education. Ally is passionate about Mental Health and its intersecting fields- particularly The Arts & Nutrition. Ally recently worked on a Nutritional & Cooking pilot project within a London Psychiatric Intensive Care Unit. also holds a BSc degree in Medical Humanities & Creative Arts from Imperial College London.
In the long-term Ally hopes to pursue a career in Psychiatry and dabble in TV, writing and policy- change.
A keen innovator, Ally is on the prestigious NHS Clinical Entrepreneurship Programme. Four years ago, Ally co- founded a BBC award- winning Social Enterprise,Nutritank. Its mission is to promote greater nutrition and lifestyle medicine education within healthcare training due to the staggering increase of chronic disease.
Ally has just worked closely with the likes of BBC radio 4 presenter Sheila Dillon and even Jamie Oliver. Ally has featured in the media regularly from GB News to The Times to the Metro and BBC news. Ally's passion for nutrition in Psychiatry saw her recently piloting a cooking programme on a Psychiatric unit in London, with promising results.
Ally believes strongly in authenticity and openness and shares her own mental health struggles online, and hopes to normalise the conversation around Doctor's Mental Health.