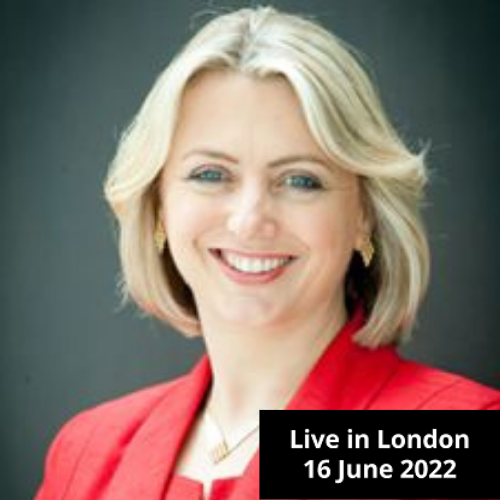 Professor Dame Helen Stokes-Lampard
Chair of the Academy of Medical Royal Colleges a GP Principal and Chair of the National Academy for Social Prescribing
United Kingdom
Dame Professor Helen Stokes-Lampard qualified in Medicine from St George's in 1996. She has been a GP Principal in Lichfield for 20yrs, She is also a Professor of GP Education at the University of Birmingham and founding Chair of the National Academy for Social Prescribing, a registered charity. She was elected as Chair of the Academy of Medical Royal Colleges in 2020.
Dame Helen has had a broad academic career; she has a PhD in Epidemiology and led a National Institute for Health Research (NIHR)-accredited clinical research unit. She has also acted as interim Head of department and was Head of GP Training at the University of Birmingham for several years. Helen has led on several national reports, including stating a new 'Vision for the Future of General Practice', and her personal research programme led to a substantive change in the national cervical cancer screening programme.
Dame Helen has undertaken many national positions of responsibility, she was Chair of the Royal College of General Practitioners 2016-2019 serving as one of the most influential General Practitioners in the UK. In that role she achieved notable success in rebuilding high level alliances as well as nurturing others, positively influencing policy around the NHS Long Term Plan and subsequent GP Contract in England.
Dame Helen was elected to be Chair of the Academy of Medical Royal Colleges from July 2020-2023, an umbrella organisation representing the 24 Colleges that cover all clinical disciplines throughout the four nations of the UK and Ireland. Throughout the pandemic she has been closely involved in the NHS response to Covid19 and working to achieve consensus across disciplines and collaboration between national organisations.
Dame Helen enjoys public speaking, having spoken at over 250 events to date, including public lectures, conference plenaries and panel debates. She has also made over 350 broadcast media appearances, including multiple appearances on the BBC.