London Marriott Hotel County Hall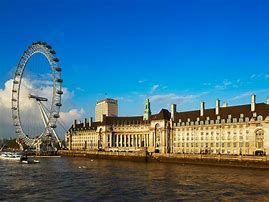 12-minute walk to the QEII Centre.
Embrace history and luxury at London Marriott Hotel County Hall, located in bustling South Bank, steps away from Westminster Bridge. Occupying London's former City Hall, our hotel embodies the city's storied history and quintessentially British spirit. Take in views of the Houses of Parliament, Big Ben and the London Eye from our historic and iconic hotel. Our guest rooms and suites feature luxury bedding, pristine marble bathrooms and complimentary Wi-Fi; reboot in our state-of-the-art fitness centre and relax at our indoor pool. Dine at Gillray's Steakhouse & Bar, where you'll find over 100 gins and locally-sourced steaks from O'Shea's Butchers and enjoy award-winning High Tea in The Library. Dynamic business meetings and special events come to life at our hotel, which boasts 7,071 square feet of elegant space with views of Westminster. Find a quintessentially British experience inside London's most photographed destination.