Nutritional Lithium: A Cinderella Story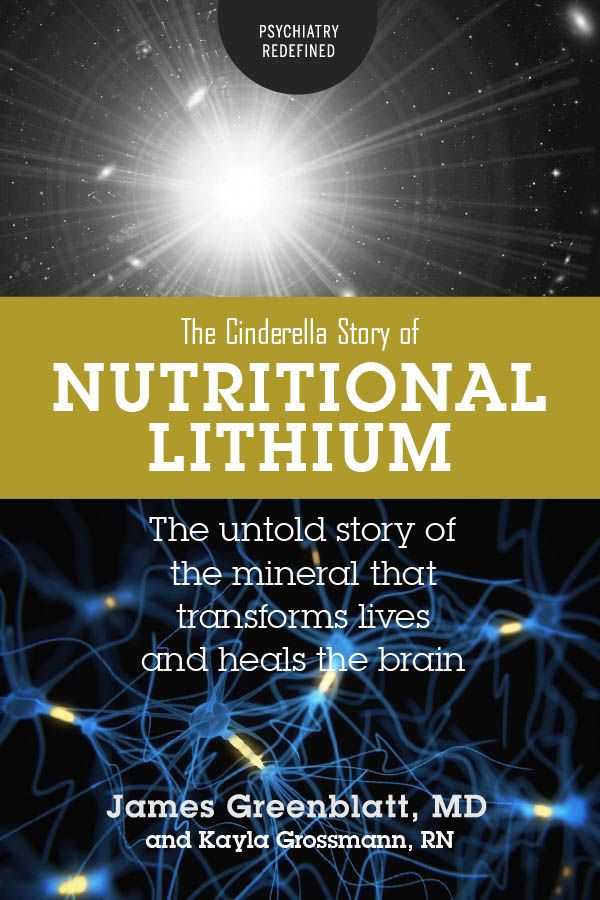 Lithium has been widely prescribed and researched as a mood stabilizing drug, yet it continues to be one of the most misunderstood therapies in medicine. Shrouded in mystery, despite being one of the oldest treatments in psychopharmacology, lithium is neither a synthetic chemical nor a pharmaceutical concoction–rather a natural mineral. Present in trace amounts in food and water, lithium is also an essential micronutrient that is critical for many aspects of human biology.
There is an abundance of research on lithium as a healing supplement for a variety of ailments, including mood disorders, behavioral issues, and cognitive decline. This book provides an overview of these fascinating studies, coupled with clinical evidence of the benefits of low-dose lithium for mental illness.