Integrative Medicine for Binge Eating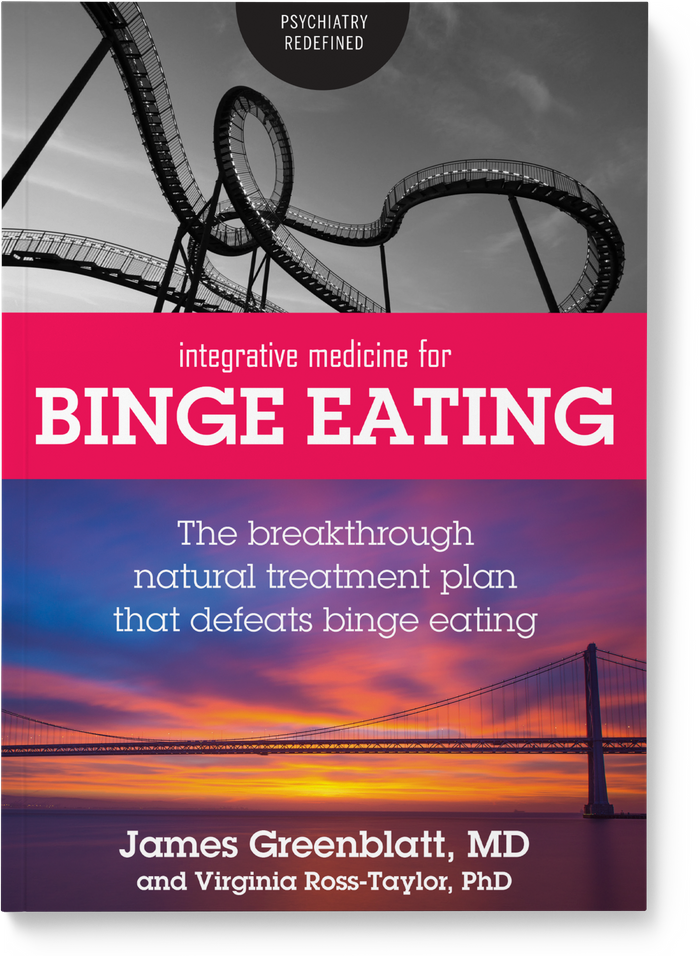 Every year millions of Americans struggle to lose weight, financing a huge and profitable dieting industry. Despite their efforts, two-thirds of American adults remain either obese or overweight. It's clear that dieting doesn't work, and failed attempts to lose weight only make a serious situation worse by encouraging disordered eating behavior.
In Integrative Medicine for Binge-Eating, respected psychiatrist and eating disorder expert Dr. James Greenblatt explains how appetite is controlled by the brain's neurochemical systems. The book's inspiring "new hope" model combines the best in traditional and complementary approaches for recovery from binge-eating disorder and food addiction. Unlike dieting, which provides only a temporary fix, this book offers a permanent, evidence- and research-based solution to help readers reclaim a healthy relationship with food, and end the vicious cycle of food addiction.