The Alzheimer's Prevention Plan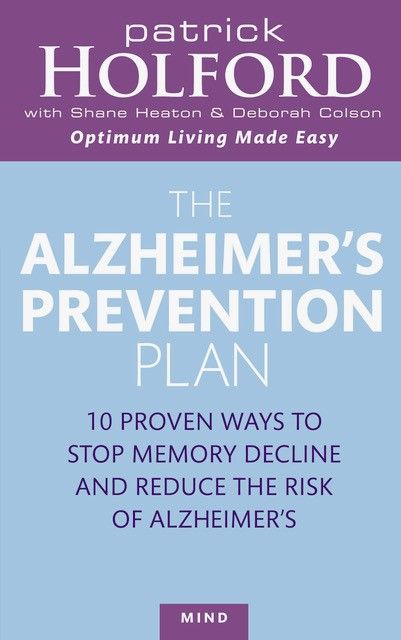 Alzheimer's disease and age-related memory loss are on the increase. The burden this condition places on sufferers, their families and health care systems is immense. In this reassuring and practical book, top nutritionist and mental health expert Patrick Holford argues that memory decline and Alzheimer's disease can be arrested, and the risks of developing such diseases reduced significantly, if you take action early.

THE ALZHEIMER'S PREVENTION PLAN is based on research into nutritional medicine from experts around the world, and features the latest scientific findings on how nutrition can help prevent this devastating condition. It features a specially formulated Alzheimer's prevention diet and a ten-step plan to enhance your memory, which includes a simple test to discover your risk, and reverse it in eight weeks; memory boosting vitamins and minerals; essential fats that help your brain think faster; and simple lifestyle changes and exercises to keep your mind young.