24 hours to save the NHS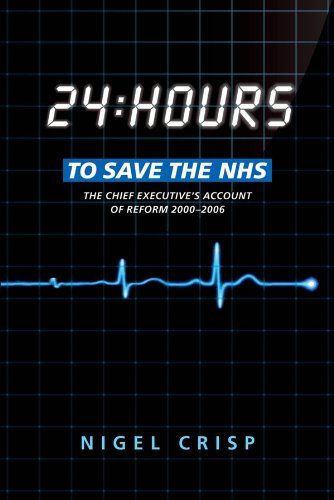 24 hours to save the NHS. It was a political slogan but it hid a deeper question. Could the NHS survive? Could it continue to offer free health care for every citizen regardless of their ability to pay? Could the extraordinary, liberating ambition and dream of its founders 50 years before be maintained in the 21st Century - that everyone, no matter how poor or ill, should be freed from worrying about how to pay for their health care.

By 2000 the NHS was in decline with falling standards and failing public support. Its supporters were beginning to question its viability, whilst its enemies were eager to catalogue its faults.

Five years later we had an answer. Radical change and investment meant that the NHS had survived. Standards were improving and the NHS was expanding. Proof came from outside. Public satisfaction doubled and fewer people opted for private healthcare. Most tellingly, all the major political parties went into the 2010 general election committed to the NHS and to helping it develop and prosper.

Today the question has changed. The NHS has survived but can it become sustainable at a time of austerity and as demand for its services grows? 24 hours to save the NHS shows what we can learn from the past, and describes what more we need to do to innovate for the future.

It is the inside story of the last reforms written by the man charged with implementing them, and who was given unprecedented authority as both Chief Executive of the NHS and Permanent Secretary of the Department of Health. A very practical book - it describes the successes and failures as well as the pressures and the difficulties of making improvements in the fourth biggest organization in the world which employs 1.3 million people and spends £100 billion a year.

It will be of interest to the general reader, health workers, policy makers, academics and students alike.